BILL 44
NEW 9-METRES
STANDARD
What you need to know about the new Bill 44 standard as of November 26, 2016, regarding display and an explanation of the ban on smoking less than 9 metres from a door, window or air intake!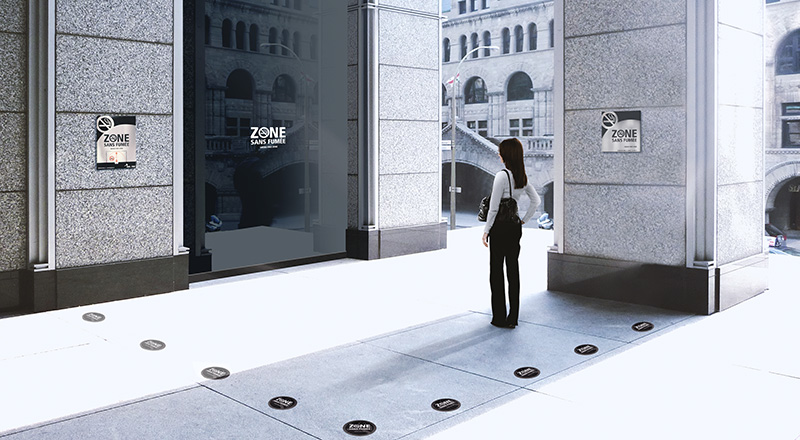 Valerie shows you that our products are easy to install by demonstrating 2 products: Frosted vinyl and opaque white vinyl.
TELL US ABOUT
YOUR PROJECT
Do you have questions about our display products?
Smoke-free zones that comply with the Tobacco Act?
Feel free to contact us!
We offer the ability to customize our products with your company logo: signs, posters and stickers. We can also modify the inscriptions according to your needs (additional cost). Contact us to find out more!